Katie Barnes Tool Range
Katie is a multi-award winning Nail Technician, Educator, Competition Judge and Katie Barnes Tool Range brand owner with over 14 years of industry experience. Katie is renowned for her experience and knowledge on the competition circuit and her obsession with the creation of the perfectly structured enhancement. For years, Katie has found that the industry tools were missing something: they were too long; too clumpy; blunt or difficult to use and she had to tailor her tools to get the desired results. With this in mind, and following many requests, the Katie Barnes Tool Range® was born. Katie wanted to create a range of tools which she could be truly passionate about and know that the industry was getting the best possible solution at a reasonable price. 
Development of the range began 2 years ago in 2017 and an extensive amount of research and testing has gone into the range, from both Katie and other respected industry techs, to ensure the tools and packaging meet the needs of the industry. With confidence in one hand and good tools in the other, we are excited to be able to launch the first products in the range: the KB Form Tailoring Range®; Cuticle Scissors and competition essentials such as Aluminium Form Support and Pinching Tools, with many more innovative tools to come. We have found that too many tools are packaged in unnecessary plastic which is immediately discarded, so we have researched and designed our packaging to ensure that it can be recycled or reused.
Katie has had her work and articles published in and on the covers of many beauty publications and writes a fortnightly blog for Scratch Magazine. 
Some of Katie's accolades and awards include: Top 100 Beauty Influencers; Scratch Stars Nail Stylist of the Year, Shooting Star Award and Best Use of Social Media; Professional Beauty Nail Professional of the Year; Nailympia UK Top Tech Division 3; BABTAC Nail Technician of the Year; International Nail Art Master; International Nail Master; Top Tech Stiletto Nails and Top 10 NAILS Next Top Nail Artist. More recently Katie has been nominated as a finalist for Scratch Stars Services to the Nail Industry.
With over 45 combined years in the industry our head Educator, Katie Barnes and her experienced team of Beauty Tutors Sam and Louisa can not only provide you with unbeatable education but also advice on running a successful nail or beauty business.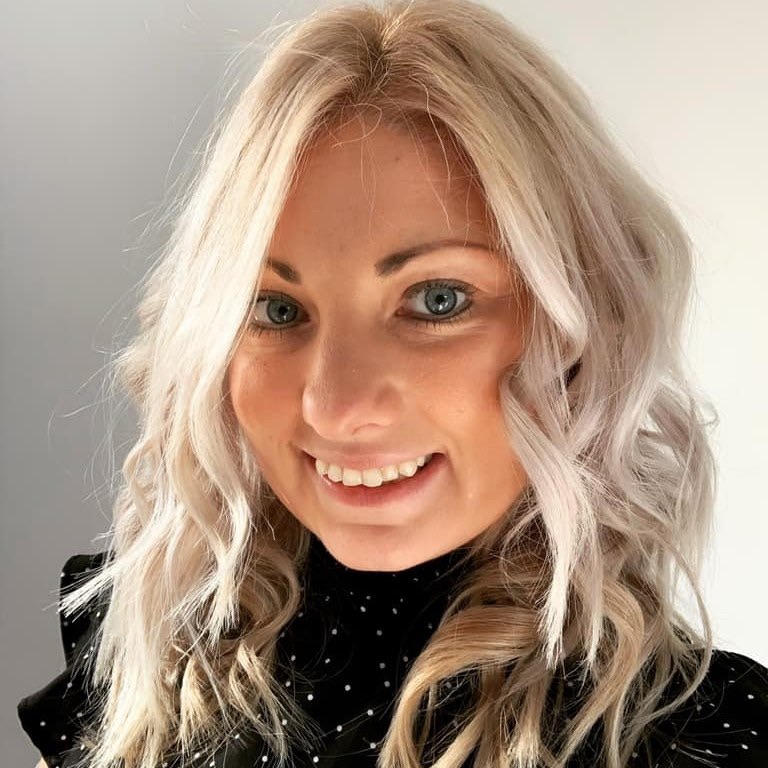 Katie Barnes, Owner & Creator of Katie Barnes Tool Range®


Products from the Katie Barnes tool range are non returnable or exchangeable unless there is a manufacturing fault. Any manufacturing fault, damage in transit or missing items must be reported with 48 hours of receipt of the parcel. It is the customers responsbility to check their order within this timeframe. We will not be able to provide any manufacturer guarantees or replacements after this timeframe. As a fault usually just affects one part of an item, in the first instance a replacement part will be sent and a refund will not be issued. We cannot replace items damaged, albeit it accidently by the customer. Care cards and instruction manuals must be adhered to at all times.